NY, NY: CLAY was curated by Judith Schwartz, Ph.D. to examine contemporary clay sculpture within New York City. A concurrent symposium, moderated by Schwartz, investigated clay in New York art, architecture, and design with panelists Glenn Adamson, Toby Buonagurio, James Klein and David Reid, and Susan Tunick.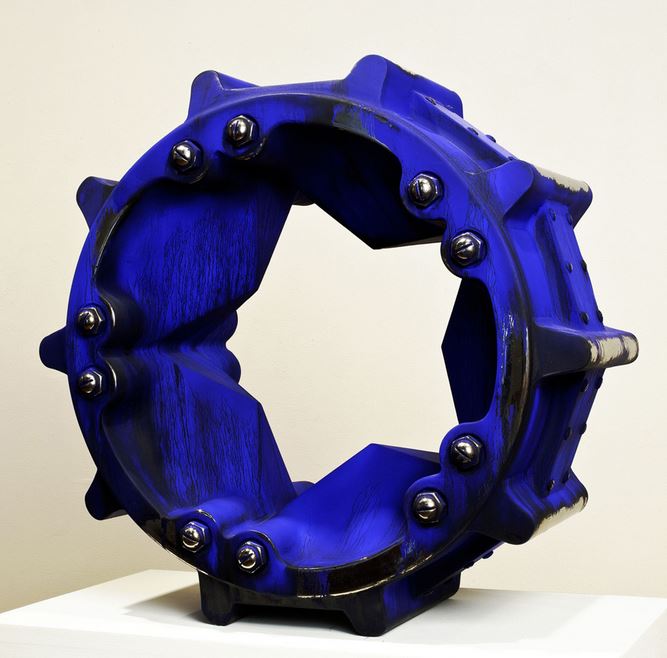 New York City is in our backyard. It is the quintessential urban environment. No other city can boast such a mixture of multiple cultures, food, music, theater, dance, street life, museums, galleries, architecture, and dynamic energy. Everything co-mingles and adds to the city's vibrant spirit. In the arts, New York has always been a magnet, drawing the best, most ambitious and diverse talent the country and the world offers. "The New York School" of painting and sculpture, beginning with Abstract Expressionism, Color Field painting, Minimalism, Pop and Graffiti art - to name just a few – became a breeding ground where competing ideas, aesthetics, artists and space battled it out in the cultural cutting-edge arena.
This exhibition focuses on a sampling of artists who choose clay as a primary material for their art practice and shape the look of NY CLAY. Regional differences have and continue to play a significant role in shaping the look of American ceramics. Practical aspects of setting up a clay studio in an urban setting is often an impractical location for wood firing, Raku, salt and even gas kilns. The ceramic artist in New York City is often willing to suffer space constrictions, zoning ordinances and other constraints upon working conditions as the price to pay for living and working in a city that both feeds and nourishes the mind and spirit.
The artists in this exhibition are an eclectic representation of young, mid-career and mature artists and should be viewed as merely a sampling of those who live, work, and build their careers in our backyard. They represent an unburdened approach to a material often layered with historical precedence. They redefine the role of clay to express personal perspectives, experiences, and cultural diversity. Their knowledge and experience working with clay has freed them to explore, define and shape the material in unprecedented ways. Working in a city where ideas rule, they have pushed the material to levels of ever greater acceptance within the arts and in so doing, have reshaped our perspective about the power of this amazing material.